Triangles
These patterns are usually classified into one of three types of triangles;
the symmetrical triangle which has the top line descending and the lower line ascending,
the ascending triangle which has a horizontal top line and a lower line ascending, and
the descending triangle which has a descending top line and horizontal lower line.
Triangle Patterns
Some technical analysts will include a fourth type of triangle which is called an expanding triangle, or a broadening formation. As this is totally different from the first three in appearance and interpretation, we will look at it as a separate pattern later.
Here are diagrams of each type –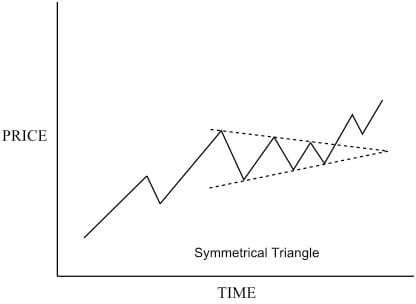 The symmetrical triangle can be seen in either an uptrend or a downtrend.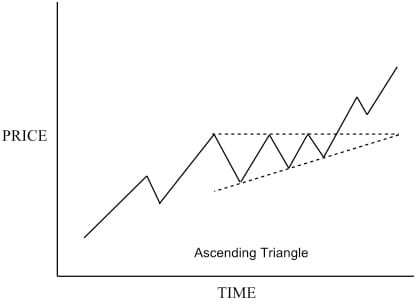 The ascending triangle above, on the other hand, is usually seen as shown in an uptrend, with the upper line showing as a strong resistance.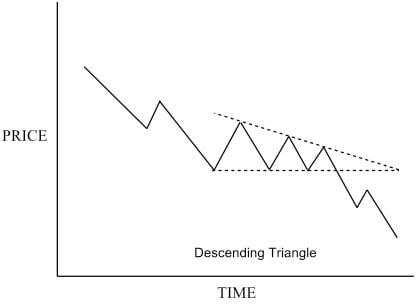 Finally, the descending triangle shown above will most frequently occur in a downtrend, with the lower line marking a support level.
For each of these triangles, the height of the pattern at the left is called the base of the triangle and the point of intersection on the right is called the apex. Each of these triangles means something a little different, and they're shown in these diagrams in their usual context.